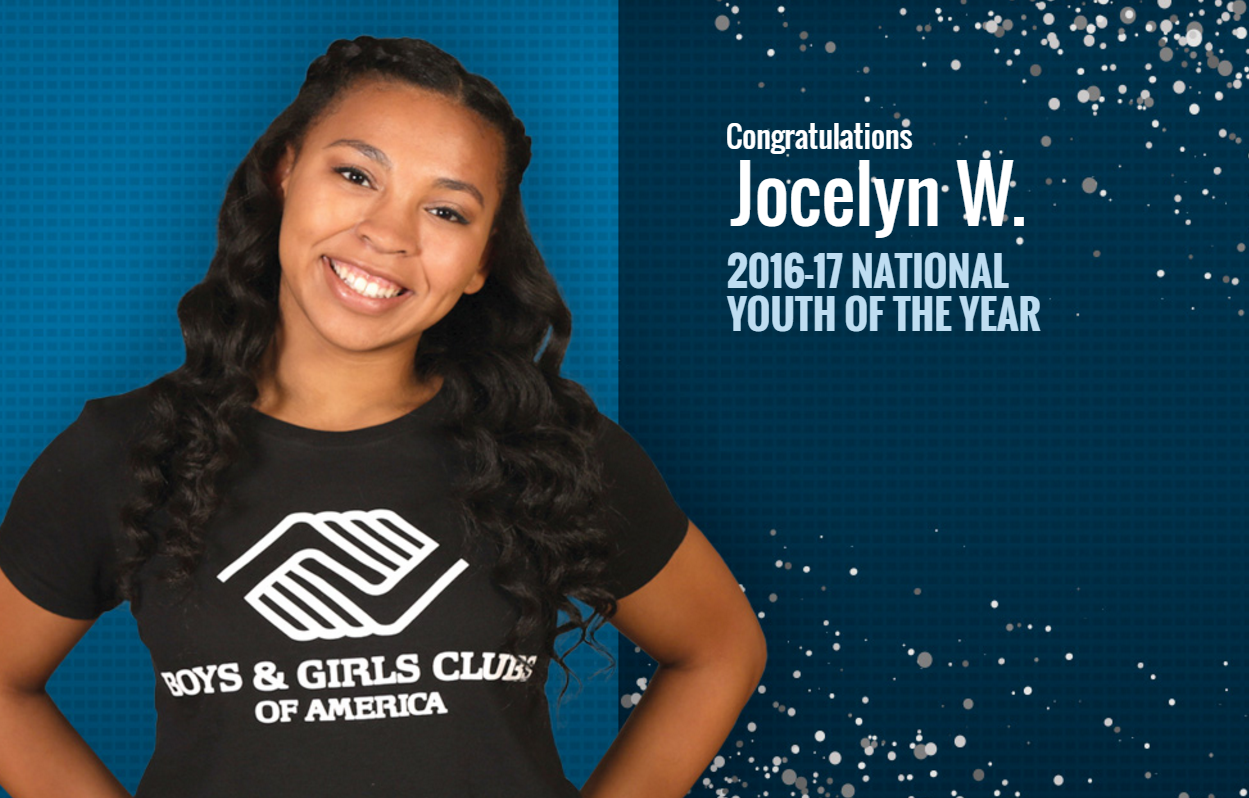 Meet Jocelyn! 2016 Youth of The Year
Boys & Girls Clubs of Silicon Valley
Boys & Girls Clubs of Silicon Valley
"The Club has always been my home; a place that I could count on to feel safe and supported by people who love and care about me."
Congratulations Jocelyn!
When Jocelyn joined her Boys & Girls Club at age five, it gave her something priceless – a place to call home. Living in a community where drugs, crime and gangs were rampant, Jocelyn found stability behind her Club's blue door. It provided her with positive, caring relationships with adults who showed her that her present did not have to dictate her future.
That encouragement pushed her to excel. When she no longer felt challenged in school, she applied to a private school, where she was awarded a scholarship. She used coding skills learned at her Club to secure internships, and even coded her own photo sharing app. She has dedicated herself to helping teens who are struggling with the same issues she faced, going so far as to spend a week in the Tenderloin District of San Francisco to better understand homelessness. She also founded the Under-represented Teen Advocacy Program (U.T.A.P.), a nonprofit that connects Bay-area teens in need with available services.
Jocelyn plans to study Journalism at University of Southern California and become a journalist, lawyer and entrepreneur.
To learn more be sure to visit the Youth of the Year blog!
For nearly 70 years, the Youth of the Year program has honored and celebrated the nation's most inspiring teens and their incredible journeys. Stories of outstanding leadership, service, academic excellence and dedication to living a healthy lifestyle have made Youth of the Year America's premier leadership and recognition program for teens. These amazing young people represent the voice and spirit of hope for America. Inspiring all kids to lead. To succeed. To inspire.

Each year, one exceptional Club member is selected to be the National Youth of the Year, serving as an ambassador for Boys & Girls Club youth as well as a voice for all of our nation's young people. Over the decades, these individuals have exemplified the Boys & Girls Club mission and are proof to the impact Clubs make in transforming and saving kids' lives. National Youth of the Year winners have achieved success in a variety of industries, including entertainment, politics, business and sports.