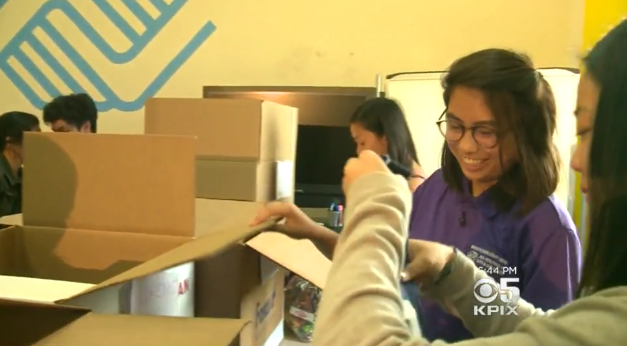 Our Unsung Hero
Mid-Peninsula Boys & Girls Club
Mid-Peninsula Boys & Girls Club
Mid-Peninsula Boys & Girls Club congratulations Keystone 650 member, Isabela, for being nominated and awarded with the Bay Area Jefferson Award! Isabela was nominated by Teen Directors, Erika & Miguel for her outstanding service in the Philippines.
In the summer of 2015, Isabela independently engaged in an international service trip to volunteer at an orphanage known as Tahanan Ng Pagmamahal (House of Love) located in the Metro Manila region of the Philippines. For the entire summer, she served as a mentor, tutor and ate (big sister) to 48 children of all ages.
Upon her return from the Philippines, Isabela recognized the need of the orphans and was inspired to do something about it. She initiated two projects; "EducAide," a project to raise and supply books and school supplies for the public elementary school in Pasig City and the "House of Love" Project that directly supports the House of Love Orphanage and its affiliates with shoes, clothes, and monetary donations.
To date, both projects have collected over 350 books, 100 school supplies, 120 pairs of shoes and 300 articles of clothing and more!
Isabela was interviewed by CBS 5 KPIX on Thursday, May 19th 2016, at The Mid-Peninsula Boys & Girls Club, where she was presented with the Bay Area Jefferson award, in recognition of all of her hard work and dedication to making a difference in the lives of youth around the world. Please see the following link for the full story: http://sanfrancisco.cbslocal.com/2016/06/15/peninsula-teenager-supports-filipino-orphans/