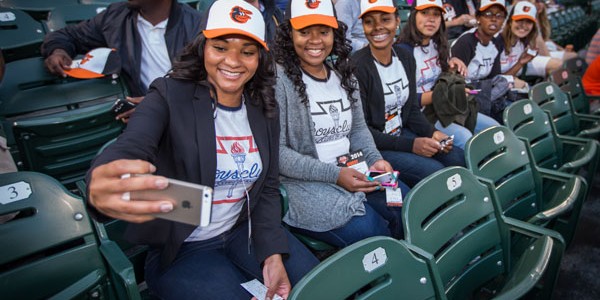 National Youth of the Year Maryah Sullivan and more at the Fall Classic as Youth of the Year Winners attend the game!
The Major League Baseball World Series was a "Classic" showcase for Boys & Girls Clubs!
Game Four of the Fall Classic at San Francisco was highlighted by National Youth of the Year, Maryah Sullivan, delivering the ball to the mound for the ceremonial first pitch!
But even before the lights came on and the TV cameras rolled, BGCA's exclusive partnership with MLB was on display. WANNA Play?, BGCA's baseball-themed fitness program for youth, hosted an early morning clinic in San Francisco.
Baseball dignitaries, including former and current players, were on hand for the renovation of the Teen Center at the Willie Mays Boys & Girls Club in San Francisco. In addition, teens and youth were be able to participate at a dental clinic at the Club!
A great time was had by all!