Check out The Eclipse, the student news site at Kearsley High School, and read this teen's suggestions for good books for teens to read.  Who are some of your favorite teen authors?
By Kayla Smith , Arts and Entertainment Editor • June 5, 2015
I have read countless books in my life, but there are a few that really stood out for me. I have read series-books and stand-alone-books, and both types have good qualities.
However, for this article I will only review my top 10 stand-alone books because it is easier to review these; whereas, in a series there are multiple books, and I would have to review each one separately to be genuine.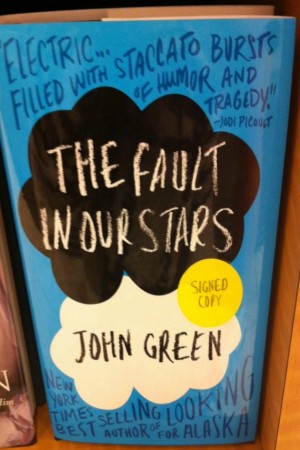 My favorite book of all time would definitely have to be "The Fault in Our Stars" by John Green. I know, it's cliche, but I really enjoyed this bestseller by John Green.
The book tells the story of Hazel Grace, a would-be normal 17-year-old girl if not for the cancer. She was diagnosed with thyroid cancer when she was younger and it has since moved to her lungs. Due to this, she carries around a portable oxygen tank and must wear a cannula.
Her mother forces her to attend a cancer support group where she meets Augustus Waters. He is in remission, but did have osteosarcoma in his leg, which, unfortunately, had to be amputated.
The two instantly click and fall in love.
Although this book is very sad, it is also funny and it feels very true because it is not just about cancer; it is about two young adults who find love despite the terrible hand they have been dealt.
Because the book deals with some serious subject matter, I highly recommend the book to everyone 14 and up.
The next book on my list is "Anna and the French Kiss" by Stephanie Perkins. This book was enjoyable to read, and it made me laugh out loud as I was reading it.
The book is about Anna Oliphant, who is sent to France to attend school for her senior year of high school by her father. She is against the idea until she comes to know the people at her new school, Étienne St. Clair in particular.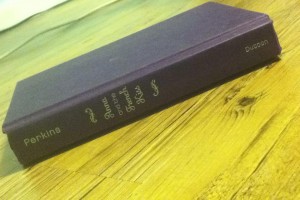 Although he is already taken, she cannot help falling for him, just like the rest of the school's female population. She also befriends Bridgette, Rashmi, and Josh.
Throughout the book, Perkins lets readers experience the life of a teenage girl with confused emotions as she tries to figure out what life is really about.
This book is a good, light-hearted summer read that I highly recommend.
The next book to make my list would have to be "My Sister's Keeper" by Jodi Picoult. However, I must warn that this book is extremely sad and will cause anyone that reads it to bawl their eyes out.
In the book, Anna Fitzgerald wants to sue her parents for medical emancipation so that she does not have to give her sick sister, Kate, her kidney.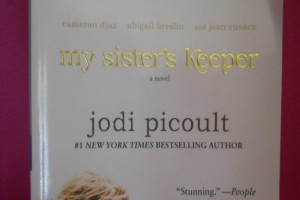 Throughout the book, Picoult lets readers see through the eyes of all of the main characters, constantly switching perspectives. She also goes back and forth between the book's present and the history of the characters: what led them to their current situations.
This book is heartbreaking and really made me think about what is right and wrong and how sometimes saving somebody is not the right choice.
Up until now, all of my books have been realistic fiction. This one, however, takes on a more paranormal aspect. "Before I Fall" by Lauren Oliver is about a young girl, Samantha Kingston, who, at first, is that snobby popular girl that we all hate. However, in the blink of an eye her life is taken from her in a terrible car accident.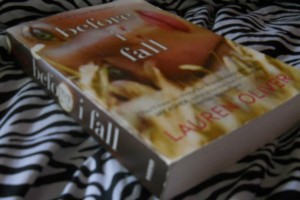 That should be the end of the story, right? Wrong! She awakens the next morning only to find that she is living the day before all over again. She goes through the same day, but begins to notice changes in both the people around her and in herself.
Sam starts to see what she took for granted when she was still alive, and tries everything to make her last day one to be proud of and to remember.
The fifth book to make it onto my list is "The List" by Siobhan Vivian. This book takes a deeper look into the lives of teenage girls and all the pressure and criticism they receive from both themselves and others.
The premise of the book is a list that is released in a high school everyday, which names the prettiest and ugliest girl in each grade. The book shifts among the perspectives of these eight girls who are subjected to an onslaught of cruelty and gossip from their peers, some who they thought were their friends.
The worst part of it all is that anyone could have written the list — even one of them.
I really enjoyed this book because it felt true and it is current and applicable to the world right now. It also brings together eight completely different girls in a unique and solidifying way.
Next up on my top 10 list is "We Were Liars" by E. Lockhart. What I love most about the book is the ending because it is completely unexpected and heartbreaking.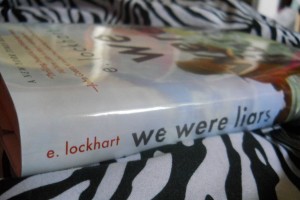 The ending even had me questioning my sanity because throughout the whole book I never saw it coming, even though, looking back, there were clues everywhere. Lockhart tells the story of a girl who must come to terms with her life and a love that she wants to have but cannot.
Throughout the book, I was unsure of whether I liked it, but at the end I could appreciate the intricate clues that Lockhart used to to foreshadow the ending/truth. I recommend this book to readers who enjoy mysteries and love stories.
My seventh favorite book is "Hate List" by Jennifer Brown.
I really enjoyed the writing style and how Brown revealed the story to the reader.
The story is about two teens, Valerie and her boyfriend Nick, who are considered to be outsiders. One day they start a hate list, adding all of the people that get on their bad side or just annoy them.
Valerie thinks this is all for fun, but Nick sees it as a plan. One morning he comes into school with a gun and starts shooting all the people on the list. Valerie is shocked and even tries to save some of the people who she hates.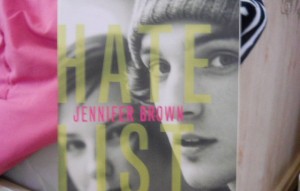 The book actually starts months after the shooting, and follows Valerie as she tries to move on from the terrible event and come to terms with all of the guilt that she feels. This book takes a deeper look into the psychological state of both the victims and culprits of a crime.
The next book to make my list is "The Host" by Stephenie Meyer. I know that a lot of people don't like the story because it is a little far-fetched, but Meyer did a fantastic job with looking into the emotions of two girls.
The book begins in the end of an alien invasion/takeover of Earth. Most humans have been assimilated and taken over by the aliens, but there are a few that are still fighting to stay free and in control of their own bodies.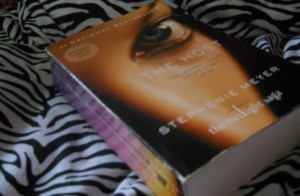 Meyer tells the story through the eyes of an alien, Wanda — short for Wanderer — who has been placed inside the body of Melanie. Wanda is shocked when she wakes up inside Melanie's body and Melanie is still conscious and talks to her.
Mel and Wanda form a unique bond, and as they travel to find Melanie's family, they discover that maybe they are not as different as one might think.
I really enjoyed this book because of how deeply the characters were developed and how real they seemed.
"Beautiful Disaster" by Jamie McGuire is the ninth book to make my list.
Although there are two other books that have similar characters, I consider this book to be a stand-alone because the other novels are not a continuation of the same story.
I found this book to be cute and romantic. Abbey Abernathy believes that college is her way to start over and be the good girl, but when she meets Travis Maddox, her plans go a little awry.
He is the typical player, bad-boy that all girls should know to stay away from, but Abbey and Travis have a special connection that is hard to ignore.
I highly recommend this to readers 15 and up because there is some mature content.
My 10th and final favorite book is "Thirteen Reasons Why" by Jay Asher. The book is divided into different cassette tapes that are created by a girl, Hannah Baker, planning to kill herself.
On each tape she names a person who contributed to her depression and eventual suicide. However, Asher writes from the perspective of Clay Jensen, a boy who has no clue why he would be on the list of people who caused Hannah to commit suicide.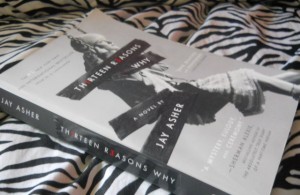 Each person who receives the tapes must listen to them all and then send them to the next person on the list. Otherwise, the tapes will be released to the public.
Asher creates a mystery with the words of a girl contemplating suicide and with the affect it has on a boy who never really got the chance to know her, even though he wanted to. I absolutely loved this book because it had a lot of meaning and thought in it; it was not superficial.
I have read tons more books, but I could not pick them all; I would be writing forever. Also, these 10 books are the ones that have special meaning to me, and I hope everybody enjoys the books I suggested.