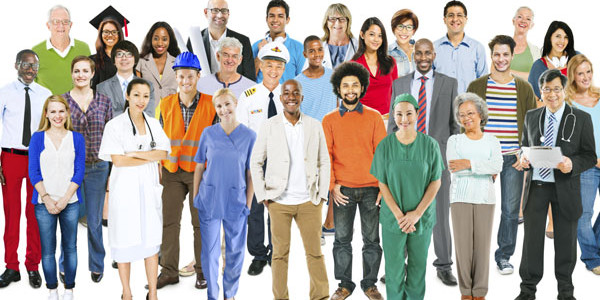 So perhaps you've gotten a taste of the working life and what it feels like to take home a hard-earned paycheck! By now, you have established your work ethic, have lots of great experience under your belt and are building up your resume. Now what? It's time to think long term, which means it's time to focus on planning for future career success!
Some of this information may sound familiar, but when thinking about your future career, the same principles apply as when searching for your very first job. Here are a few tips and reminders that will help you with long-term career success:
Assess your interests and talents: You may remember this information from a previous CareerLaunch article "Choosing a Career Path" but now is the time to glance back and refresh your memory! Connecting your interests and talents to your future career is one way to ensure that you are passionate about your work and are motivated to work hard.  
Choose a career and education path: One of the first steps to being successful in your long-term career is to choose something that you will be passionate about, even when you're old and gray. Do you know what field you'd like to enter? Great! Now focus on the education you'll need. A four-year college may be what you're looking at, especially if you're interested in the super-hot STEM (science, technology, engineering and math) field that can lead you into careers in video game design, computer design, engineering and more. If you have a trade in mind such as fashion design or plumbing, consider trade schools or smaller two-year colleges that not only get you into your field faster, but are often much less of an expense than traditional four-year colleges.
Take part in internships and job-shadowing: You can gain invaluable experience and knowledge by working as an intern at a local company. Most of these positions are unpaid, but the skills you will gain, as well as the professional contacts you make can pay off big-time later on. Check to see if your Club has partnerships with local businesses and you can arrange an internship/work opportunities to gain real-world work experience. Use Facebook and other social-media sites to network (appropriately!) with all of your contacts.
These internship search sites may also be useful: 
• Internships.com 
• Internjobs.com
• Internship Programs
Turn your passion into your career: If you have singing chops, consider going to college to major in music and use your skills to teach others. If you love video games, a natural fit for you would be to get a STEM education and become a game designer or hold some other job within the industry. Don't limit yourself or listen to others if you really feel strongly about your passion. There's a famous quote that says: "Choose a job you love, and you will never have to work a day in your life." These are words to live by!