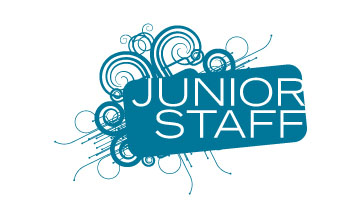 Explore a career in youth development or other human services.
Looking to gain practical work experience? Not sure what you want to do for a career? Up until now people have mostly told you what's next (which classes to take, what homework to do). It might be intimidating trying to decide what the next step is and what you want to do after high school. And there are LOTS of options available to you out there. And that's what the Junior Staff Program is here to do - figure it all out (well, maybe not all of it).
If you love what your Club does or are thinking about a career in youth development or other human services, especially helping young kids, you should check it out.
But seriously, check it out because you really think you want to work in youth development!
Junior Staffers get hands-on experience (and responsibility) helping to run Club programs and gain work-place skills that are transferrable to other occupations. It also provides hands-on Club work experience in four areas: career development, apprenticeship, customer service and community service.
And hey, it doesn't look bad on your resume or college application either!