Welcome to a multi-part series sponsored by Sony ImageMakers.
Through Boys & Girls Clubs of America's (BGCA) national partnership with Sony Electronics, Inc., BGCA invited talented young photographers in our Clubs to advance their photography skills through a special opportunity. During the Keystone Conference, registered attendees who demonstrated an interest in photography and a commitment to growing their talent in this art form were invited to apply for the ImageMakers Teen Photo Team. Below are some of the creative works from the Sony ImageMakers Teen Photo Team.
During this photo assignment, the Sony ImageMakers Teen Photo Team focused on the following theme~
What I Love About My Boys & Girls Club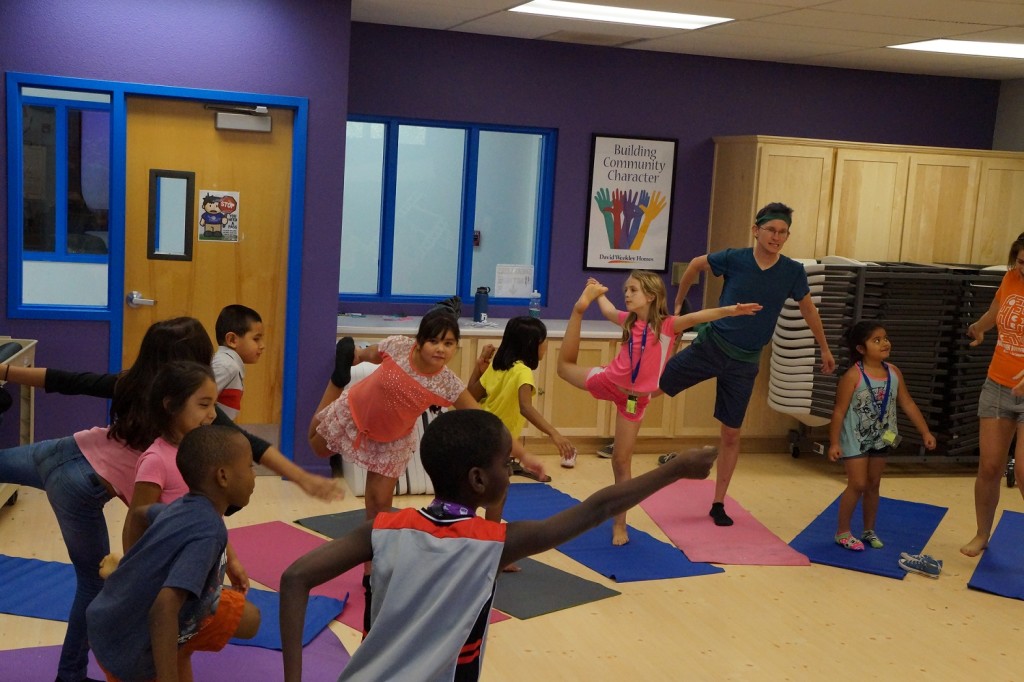 Adrian- This is one of the many reasons I love about my Boys & Girls Club because everyone gets along with each other to do programs here at Club.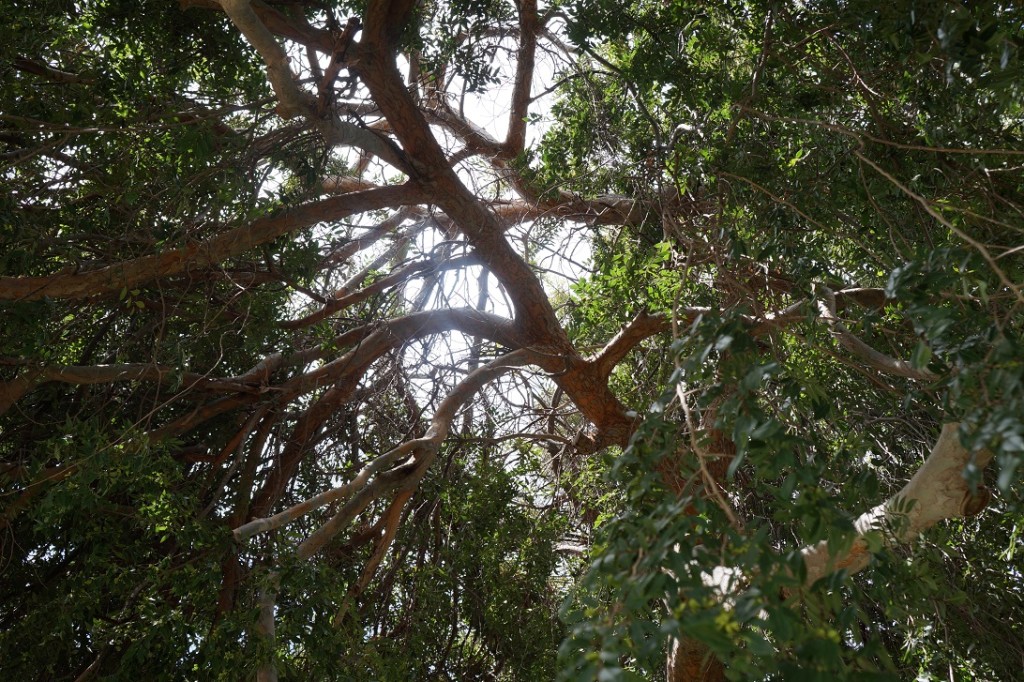 Angelina- Safe Haven

This spot is my favorite in the Club. Since we are a school site, we do not have our own room like at other clubs. This picture is the spot we, as Keystoners, meet in the summer. We have fun, laugh and play. The tree is a very meaningful place for all Keystoners in our high school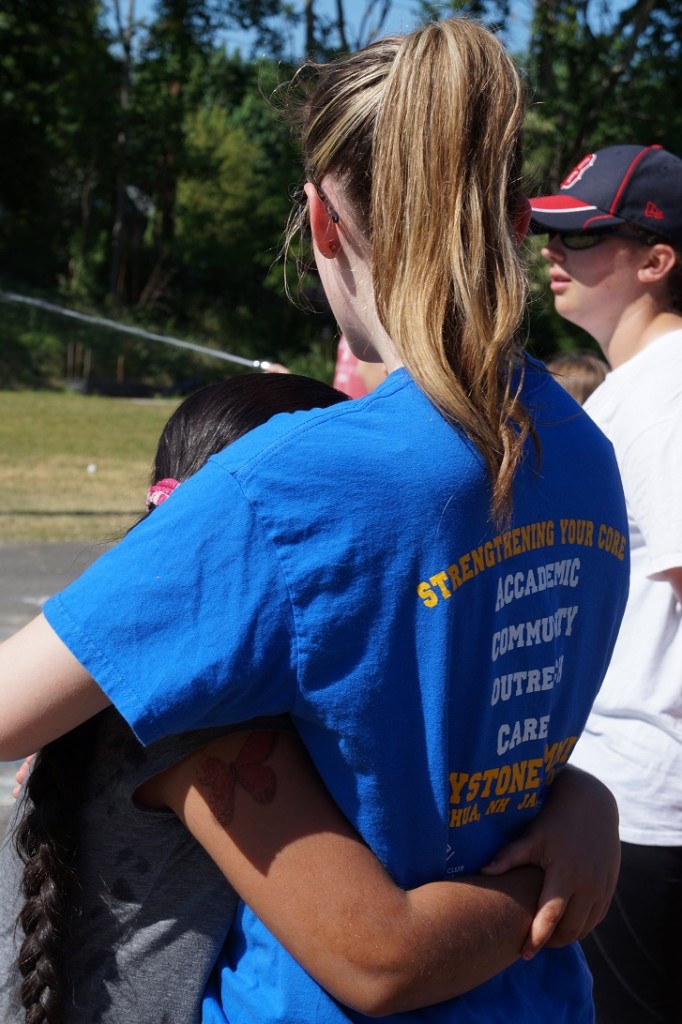 Danielle- Happiness & Hugs
I chose this photo because I love to see the relationships members have with Keystoners and how those relationships inspire our teens as well as our youth.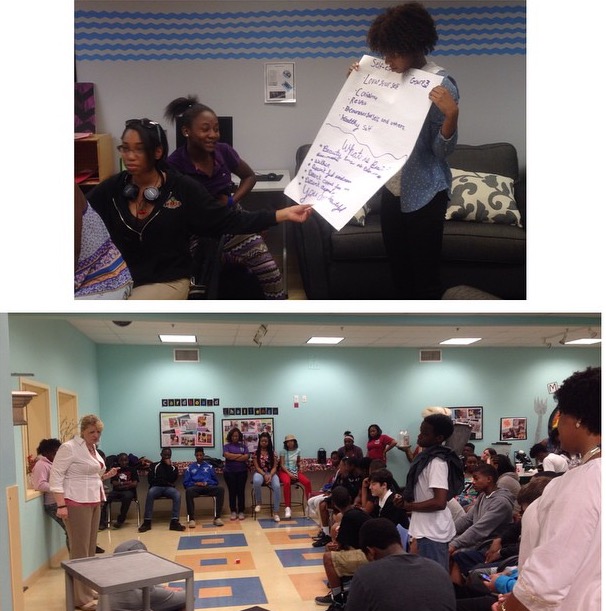 Julia & Katrina W.-

I love my Boys & Girls Club because of the many opportunities that are available and the different lock-ins. Our Club enjoys combining our lock-ins with other bases which makes it all more fun. We love the family environment and the comradery that we all share.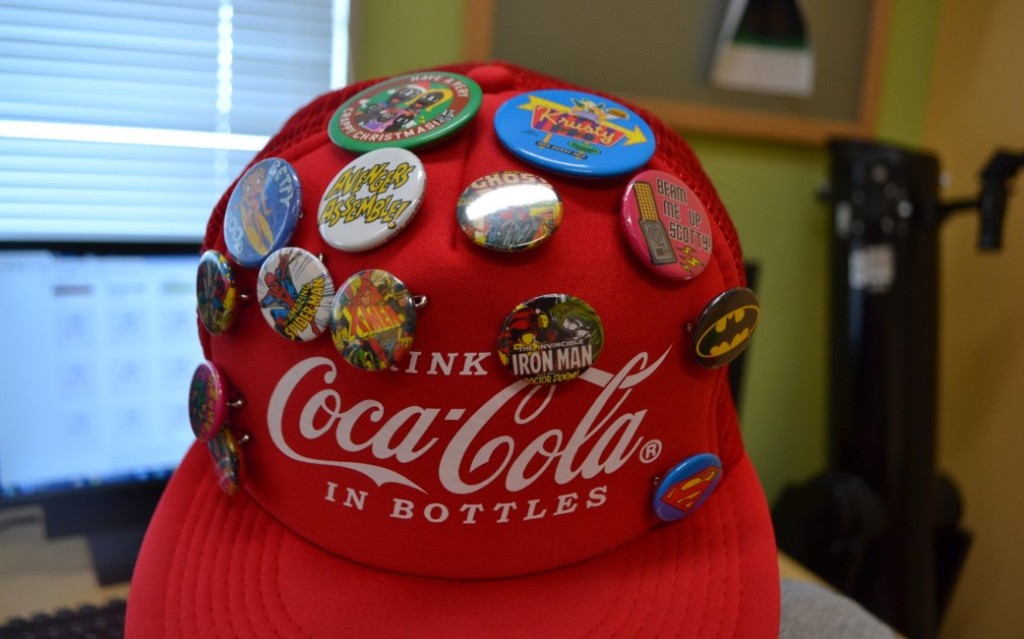 Regan- The Button Hat
The reason I chose this photo is because it shows great diversity within our center, and this is just one of the on average things we see there daily.
Sony ImageMakers Teen Photo Team
| | |
| --- | --- |
| Teen's Name | Boys & Girls Club Organization |
| Adrian A. | Boys & Girls Clubs of the East Valley |
| Angelina Z. | Boys & Girls Clubs of Garden Grove |
| Danielle D. | James L. McKeown Boys & Girls Club of Woburn |
| Julia R. | JB Charleston Youth Program |
| Katrina W. | JB Charleston Youth Program |
| Regan A. | USAG Japan CYS Services |
About ImageMakers
ImageMakers is a year-round program that encourages Boys & Girls Club members ages 6 to 18 to learn and practice black-and-white, color, digital and alternative process photography. Club advisors are provided a resource guide full of fun, creative activity ideas for three skill levels and instructional videos as well as information on how to enter their members' photos in BGCA's annual photography contest. Club members' photographs selected at the contest's national level are exhibited at BGCA's National Conference and other events. Each winning artist's work is featured in a virtual gallery on the ImageMakers Web site, www.imagemakersbgca.org. The site also features resources, tools and fun, interactive activities designed to enhance Club members' experience with photography. Through ImageMakers, BGCA and Sony Electronics, Inc. are encouraging youth at Boys & Girls Clubs nationwide to explore the latest in photography arts.