5 Questions with an Entrepreneur: Piktochart CEO Ai Ching Goh talks about solving problems, building a team, and being humble
1. What does being an entrepreneur mean to you?
An entrepreneur is someone who sees a problem and builds a solution in order to fix it. For example, growing up I noticed there isn't a healthy place for teenagers to hang out in my neighborhood. I had the idea of opening a milkshake and frozen yogurt bar where people my age would love to hang out. It would stay open until late at night with trampolines and wall climbing activities! Being an entrepreneur means seeing an everyday problem and being creative with ideas to solve it.
2. What was your first entrepreneurial venture?
I created English workbooks for my babysitter. She was Indonesian and wanted to improve her English. In the workbooks, I remember creating "fill in the blanks", "true or false," and multiple choice questions she could complete. Looking back, I was happy to play the role of a teacher and receive RM1 (about $0.30 cents) for workbook that I created. I was about 9 years old.
3. What are 3 tips you would give to first-time entrepreneurs?
#1 - Build to solve real problems. There are many people who want to be entrepreneurs these days. It's important to figure out how many need the product or service you're offering. Although it's important to pick something you're passionate about, it's also very important to match that passion to a real need. Otherwise, you can build a lemonade stand because you love drinking lemonade, but no one needs or wants lemonade!
#2 - Find very good people you would like to work with. There are very few businesses that have made it with only 1 entrepreneur. Most businesses go far and wide because they have managed to attract good people to work together. You might think of friends and family to help, and that's not a bad way to go about things. You also spend the most of your time with your team, so build a team with people who will understand the direction you're going and like to spend a lot of time with.
#3 - Listen and be humble. Throughout the journey of building a team and business, there are going to be so many things we do not know and cannot anticipate. Sometimes we may feel like discarding advice from others, but it's important not to. I've realised we make mistakes all the time and the important thing is to grow wiser over time and not repeat them. It's a good idea to listen to mentor, team, and customer feedback!
4. Do you have any recommendations for resources that could help young entrepreneurs?

Firstround.com
This is the place I go to learn about becoming an entrepreneur. There are some articles that may be more technical but it's a very good and detailed resource, written by professionals who have been in the industry for a long time.
[About FirstRound.com: First Round is a venture capital group that is "laser-focused on helping seed stage companies become the next big thing. By connecting entrepreneurs with the tech, resources and community they need on day 1."]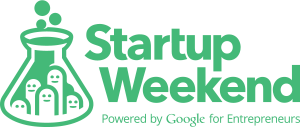 Startup Weekend
Startup Weekend is held all around the world and it is a great event to meet like-minded people and get a feeling of what's it like to work on fast-paced projects.
[About Startup Weekend: Startup weekend is a global challenge where entrepreneurs come together, form teams and turn an idea into a reality within a weekend! If you have a passion or a project, consider going to a Startup Weekend Event to check it out.]
5. What's your favorite part about being an entrepreneur?
For me, my favorite part of being an entrepreneur is working on a product that touches over 3 million users' lives. Piktochart helps people who cannot design to feel empowered to design and better communicate! I also love working with my team and they continue to encourage me each day with their kindness and helpfulness to one another.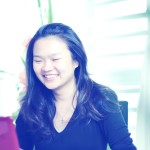 About Ai Ching Goh
Ai Ching Goh graduated in Experimental Psychology in Bristol and has since "experimented" with Investment Banking, Media at P&G, attempts at entrepreneurship which included Piktochart, a web app to help people tell visual stories from their information. Ai Ching is also an enthusiast in social enterprises, crowdfunding, growth hacking and she energetically supports startups. She enjoys meeting entrepreneurs from all over the world.
——-
Entrepreneur Q&A by Jackie Jensen is a regular column that seeks out successful entrepreneurs who are doing really cool things and asks the 5 questions we're all dying to know about the startup life.