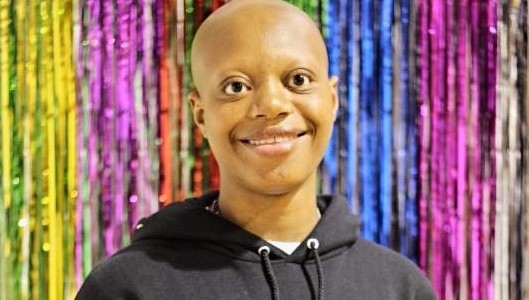 When thinking about all of the resources available at The Denver Broncos Boys & Girls Club, BreAnna didn't realize her Club could support her academically, provide leadership opportunities and guide her on a path toward earning scholarships. Hear how her Club, the CareerLaunch program and hard work helped BreAnna pave a path to leadership. She even earned the Steps to Success Volunteer of the Year Award as a result.
BreAnna Steps to Success…
I have been a member at the Boys and Girls Club since I was six. I was coming on and off, but always enjoyed coming. The Boys and Girls Club provided a safe place for me to have fun while my parents worked during the summer and I was able to see people I didn't normally see in school. The club also gave me the opportunity to get involved in different programs. I stopped coming to the club when school became challenging for me. When I came back, I realized that the club could have helped me through the struggles of school.
When I came back to the club, I was able to get help on homework and found more opportunities to get me involved in the community. The Pathways/CareerLaunch program is one of the opportunities offered through the club. Through participating in it, I have been able to have leadership opportunities. For example, I was able to be the project manager for our "Lights on After School" family night, where we had a chili cook off and our members' families were able to come and enjoy. Then the events I've helped with go into my portfolio. My portfolio has helped me go to Orlando for the National Keystone Conference. It also helped me with figuring out how many community service hours I have, which in return helped me with getting scholarships. My brother has also benefitted from the Pathways program that the club offers. He was able to participate in the Aviation Ground School and has gotten to fly a plane with a real pilot at Front Range Airport. Through the club we have also been able to go on a college tour, where my brother figured out he wanted to go to the Air Force Academy. The CareerLaunch/Pathways Program has helped my brother and I a lot with deciding where we want to take our lives and what we are good at.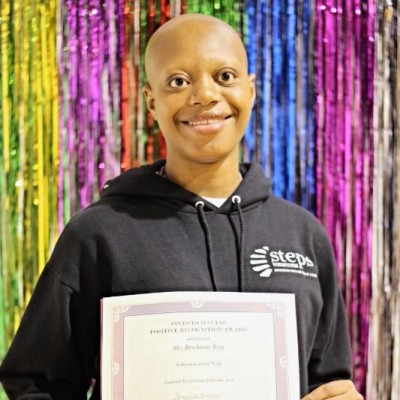 Steps to Success Volunteer of the Year Award
"This year BreAnna served on the Youth Advisory Board and decided to stay on as a Development Intern for the program. She also volunteered to speak at the Steps to Success Community Open House and at the CDC Site Visit Community Board Meeting. BreAnna is committed to using her leadership skills to better her community. She was selected by the Steps to Success Community Board to receive the Steps to Success Volunteer of the Year Award for her outstanding service to the Steps to Success project."